Welcome to CELESTA (CERN Latchup Experiment STudent sAtellite)
---
CELESTA MISSIONS:
Radiation Monitoring: One of CELESTA's main goals is to develop an embeddable radiation monitor based on CERN RadMon and validate the system for LEO mission.
Floating Gate MOSFET dosimeter technology validation for LEO orbits.
Single Event Latchup experiment: CELESTA's payload shall monitor SEL occurrences on a SRAM memory depending on satellite position. With a low earth polar orbit, knowing satellite position when SEL is occurring will allow to differentiate protons from heavy ions contribution.
CHARM test facility: Once calibrated, CHARM mixed field environment shall be similar to CELESTA's mission environment in terms of system response. Hence, a radiation qualification test method for LEO mission at CHARM test facility will be developed. In flight data will later be benchmarked with CHARM test results in order to validate the method.
Platform: CELESTA will promote CSU ROBUSTA-1U platform for LEO missions.
Education: As for all ROBUSTA mission, student from all level will be strongly involved in the project.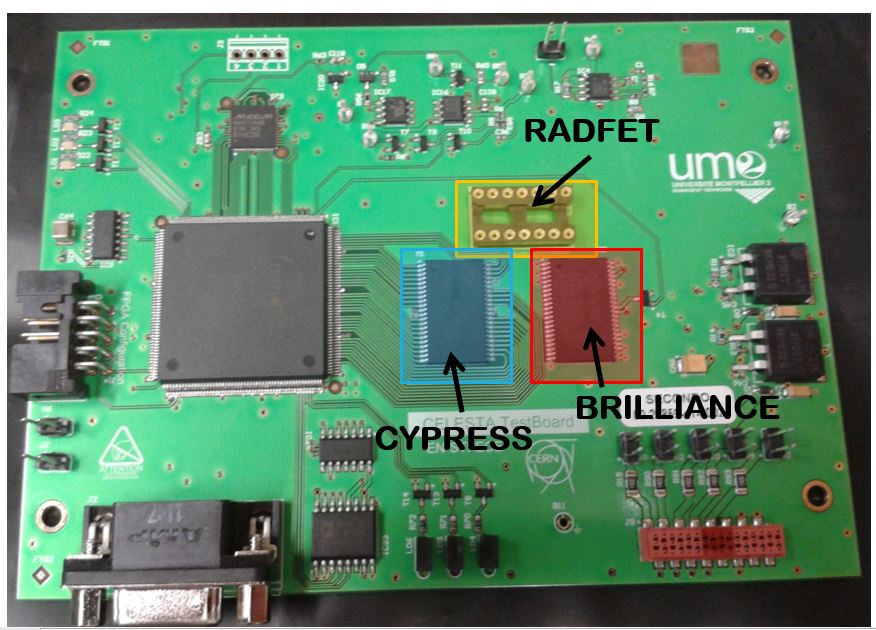 NEWS:
September 2016:
System Requirements Review successfully passed
CELESTA officially started phase B: Preliminary Definition.
March 2016:
Two articles have been selected for the 4S Symposium 2016

"A Nanosatellite Radiation Qualification Procedure At the CHARM Facility Based On The CELESTA Payload Demonstrator" R.Secondo et al.
"The CELESTA CubeSat Radiation Monitoring Mission" A. Merlenghi et al.
December 2015:
Mission Definition Review successfully passed
CELESTA officially started phase A: Feasibility.
May 2015:
CELESTA kick-off meeting
CELESTA officially started phase 0: Mission Analysis.
A first prototype payload has already been developed and tested at CERN CHARM facility in November 2014.


---
This web site is owned by the account brugger
This web site is supposed to contain: Celesta CERN cubeSat Project
---
To do so, you should edit the file http://celesta.web.cern.ch/celesta/default.htm
---
Site created by CERN Web Services on Tuesday, October 07, 2014 4:23 PM